Frequently bought together:
Description
Powerful Massager In a Portable Body
Power, Food & Safety in a Single, Easy-to-Use Package
Imagine having a personal massage therapist that's about the size of your smartphone.
Well now, it's a reality.
With the Rapid Fire Micro Massager, you can massage your hard-working muscles after a long day. You can relieve the tension that builds up in your back, calves, biceps & more.
The Rapid Fire Micro Massager supports the release of lactic acid. Lactic acid builds up in your body & creates tired & stiff muscles. But with the Rapid Fire Massager, you can help your body naturally release the lactic acid buildup.
And with its compact size, you can take it on the go. Store it in a handbag, gym bag or backpack for deep muscle relief wherever or whenever you need it.
The 6 different heads give you the tools to target muscles all across your body:
Spherical Head: Shoulders & biceps
Small Flat Head: Full-body relaxation
Bullet Head: Deep targeted massage
U-Shaped Head: Calves & neck
Soft Head: Sensitive areas
Plum Blossom Head: Total body use
With 4 different power levels, you control how strong your massage is. For best results, start slow at the lowest intensity level & work your way up. Use only on muscle and soft tissue for 5-10 minute intervals. Do not use longer than about 20 minutes to avoid overheating.
A Powerful Massager In a Portable Body
There's a reason people call this Micro Massager the "cadillac" of masseuses. It's portable, powerful and always ready to give you a spa-like massage at the press of a button.
Advanced Percussive Therapy
Like a traditional massage, your Micro Massager targets deep knots, sore muscles and built-up tension.
And unlike a traditional masseuse, there's some serious firepower in its "micro-sized" build. Its 6mm amplitude — aka the distance of the "punch".
And at only 1lb. — this mini massager can go anywhere with you…
The gym, office, home, airplane, on the road, or even post-surgery. Think of it as your personal "traveling masseuse," fully equipped with 6 different heads and 4 speeds (all in a convenient carrying case).
Just think of all the ways you'll use your Micro Massagers: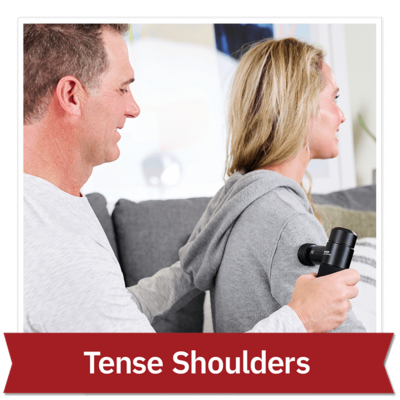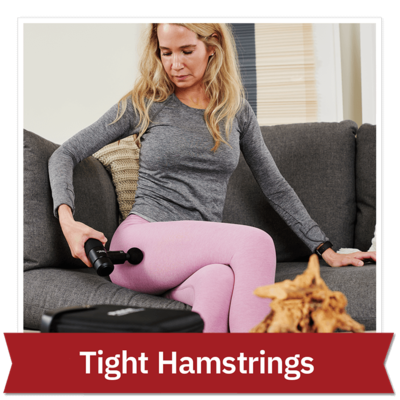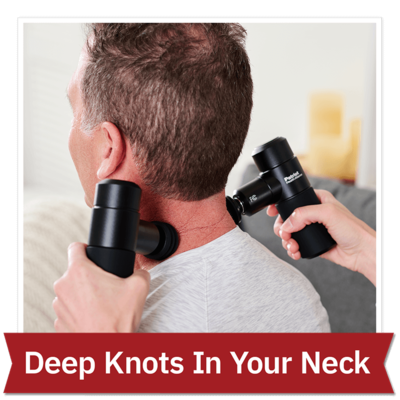 Massage away foot pain, back pain and SO much more. Plus, you have the power to customize your massage to target your biggest problem areas. Because only YOU know your pain.
4 Powerful Speeds
At the touch of a button, you can intensify your massage experience. Or let up. The choice is yours.
Speed 1 / 1800rpm: Warm up your muscles before a workout or walk
Speed 2 / 2300rpm: Loosen tight muscles
Speed 3 / 2800rpm: Relieve tension in deep knots
Speed 4 / 3200rpm: Melt away aches & pains
It is recommended to start at the lowest setting and work your way up to your Micro Massager's most vigorous level, as your tolerance builds.
WARNING This product may contain chemicals known to the State of California to cause cancer and birth defects or other reproductive harm. For more information go to www.P65Warnings.ca.gov. You must be 18+ years old to shop and or purchase on our website and 21+ to purchase Ammunition/Firearms. Check local laws before ordering as you certify you are of legal age and satisfy all federal, state, and local legal/regulatory requirements. There are NO returns or exchanges on armor, firearms, ammunition, PPE equipment. Ammo ships UPS ground to the lower 48 states.
We reserve the right to fix any critical errors.
.
.
View All
Close